Goodbye dead zones, hello friends & family.
Life on the road shouldn't mean sacrificing the connections that matter most. The KING Extend™ products boost your cell signal when bars are low and help ensure that you're never more than one call away from the people you love.
Introducing Our Latest Cellular Innovations.
Introducing the KING Extend Pro - featuring our most powerful booster yet! The KING Extend Pro boosts and extends your cell signal, providing greater coverage and speeds for all your mobile and data applications. Designed for RVs, trucks, travel trailers, ice houses, and horse trailers. Supports multiple users and all cell phone/hotspot devices and carriers.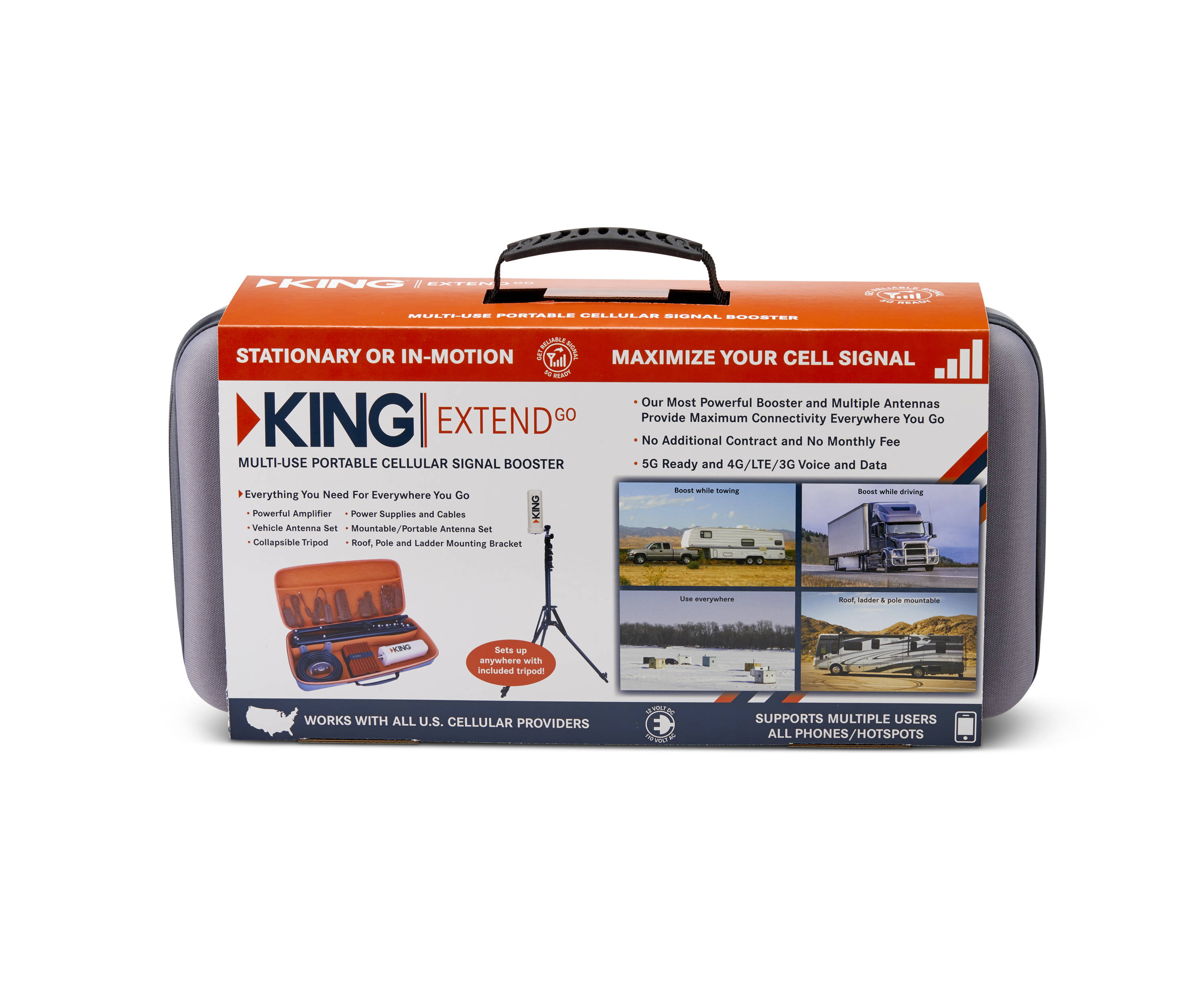 Take your cell service with you anywhere with the KING Extend Go - our most versatile cell booster yet! With multiple portable and vehicle antennas/mounts plus a collapsible tripod, you can set this powerful booster up wherever you go. Designed for RVs, trucks, travel trailers, delivery vehicles, outbuildings, fish houses, tiny houses - includes all you need to boost your cell phone service EVERYWHERE you go.
---
Boost your existing cell phone signal up to 32x! The KING Extend™ doesn't require an additional monthly service, works with all U.S. providers, and supports multiple users. Ready for 5G LTE service? So are we! KING's premium cellular booster is 5G ready and works with your current 4G LTE and 3G networks.